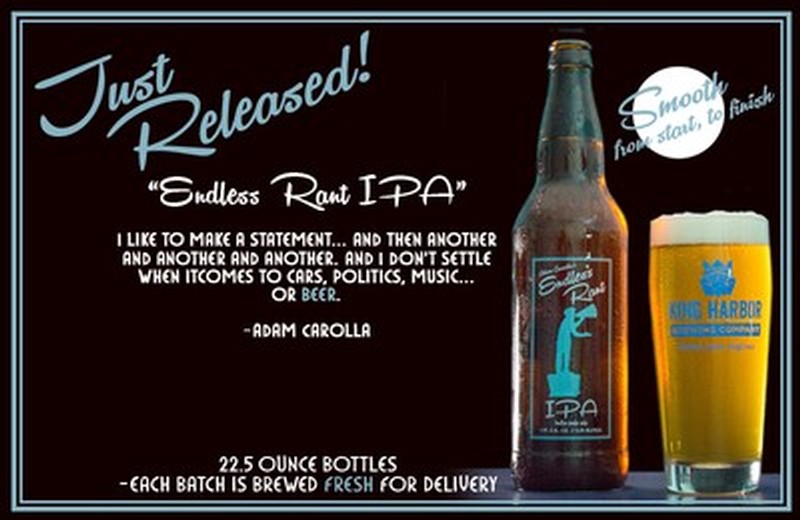 "I like to make a statement...and then another and another and another. And I don't settle when it comes to cars, politics, music... or beer. So I set out to create a great brew to fuel barstool arguments and tailgate pontification while still embracing the classic citrus notes of a West Coast IPA. Hence Adam Carolla's Endless Rant IPA - a beer that makes a statement. Enjoy". - Adam Carolla
6.2% alcohol by volume.
Tasting notes: citrus, pine, tropical fruit, subtle bready malt, dry finish.
$9.99 for 22.5 ounce bottle. Shipping is $15 up to a six-pack or purchase a case and GET ONE CENT SHIPPING!
DELIVERY TIME: each batch of Endless Rant IPA is brewed fresh so please allow up to a week for order procesing. You will be directed to a third part fulfillment house for this order. Must be 21 and over to buy.
Questions about placing an Endless Rant IPA order? Contact: support@insidethecellar.com
You can now find Endless Rant IPA at these retail outlets: