Menu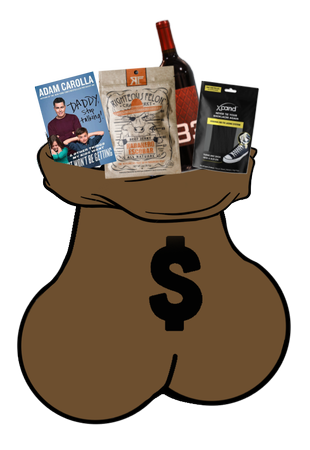 AMN 33 Cabernet Sauvignon
You have selected AMN 33 Cabernet Sauvignon to be included in your April Adam's Monthly Nut package. Please click "add to cart" above to process your order.


You will also receive:
Righteous Felon Craft Beef Jerky, with flavors like Che-Potle Guevara and Habanero Escobar

Xpand Laces to turn any shoe into a slip-on

A copy of Daddy Stop Talking

A bottle 33 Cabernet Sauvignon



Thank you and enjoy! Mahalo.