Menu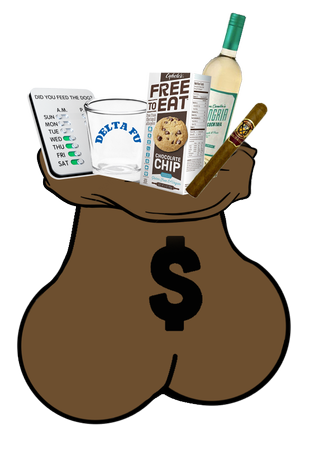 You have selected AMN Mangria White Peach and Pear to be included in your March Adam's Monthly Nut package. Please click "add to cart" above to process your order.
You will also receive:
Two Geragos approved hand-rolled Micallef cigars
Four Delta Fu Shot Glasses
A Did You Feed the Dog Wall Reminder
A pack of delicious Cybele's Chocolate Chip cookies
A bottle of White Peach & Pear
Thank you and enjoy! Mahalo.