April 21, 2015 | Shipping Updates | Carolla Drinks
GREAT NEWS! We now ship MANGRIA to 32 States!
We love our fans........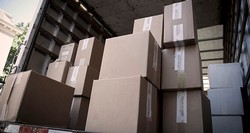 ....and have recently updated our fulfillment company to ship to the maximum number of states throughout the nation. Check out the list of ship-to states below and get your Mangria ordered at: http://www.carolladrinks.com/wine-cocktail. Also, if you live in a state where we cannot ship due to compliance laws, pick up Mangria at a retail outlet nearby. Check out our list of over 874 retail outlets throughout the U.S. at: http://www.carolladrinks.com/Find-Mangria.
COMING SOON – watch for news about the launch of "Carolla Drinks Cocktail Club". Space is limited and by invitation. Get on the WAIT LIST here: http://eepurl.com/bksm3D. Stay up to date on all things Carolla Drinks by following us on FACEBOOK, TWITTER AND INSTAGRAM. Cheers!
AK – Alaska
AZ - Arizona
CA – California
CO- Colorado
CT- Connecticut
FL – Florida
HI – Hawaii (Hilo, Kauai & Maui)
ID – Idaho
IL - Illinois
IA – Iowa
KS – Kansas
LA- Louisiana
MA – Massachusetts
MI - Michigan
MN - Minnesota
MO- Missouri
MT- Montana
NE – Nebraska
NV – Nevada
NH – New Hampshire
NM – New Mexico
NY – New York
NC – North Carolina
ND – North Dakota
OH – Ohio
OR – Oregon
SC – South Carolina
TN – Tennessee
WA – Washington
WI – Wisconsin
WY – Wyoming
DC – Washington, DC
Comments
Commenting has been turned off.