January 28, 2015 | Carolla Drinks
Mangria in Vegas!
Hey kiddies-
We've got some big news for you! In case you haven't heard, the Hard Rock Hotel & Casino in Las Vegas is now pouring Mangria! You can also find Mangria at a variety of other liquor pantries around the Vegas area. To find out more click on Find Mangria.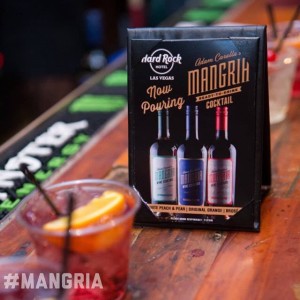 If you were at the Hard Rock Live show, we want to see you! Use #HRmangria and show us how you got down! Don't forget… guzzle responsibly and use #Mangria! Get it on!
To see a full gallery from the live show in Vegas, click here
Don't forget to follow us on Twitter and Like us on Facebook for updates!
Comments
Commenting has been turned off.