February 15, 2016 | Events | Lynette Carolla
Lynette's Mangria Tasting in NYC - heartfelt thanks!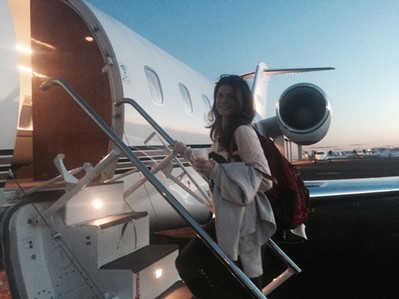 I would like to send out a big heartfelt thank you to all who came out to the Mangria tasting at Park Avenue Tavern New York City on January 26th.
I apologize for sending this out late but as soon as I returned from the trip I was hit HARD by the flu. The sickest I've ever been as an adult. The Tavern was packed and Mangria was flowing. Because of the snowstorm I was a little worried I wouldn't be able to get to the city or the product wouldn't make it either. Well once again, I ended up schlepping a case from LA to NYC. As I packed for the trip I asked Adam if he thought it would be ok if I packed a suitcase on wheels with bottles and cushioned it with t-shirts, hats, give-aways. Easy to carry for me right? Then Adam suggested I only bring half a case, a mix of red, white and Brose. Said in nasally drone, "ah you don't need a whole case, half a case should do it." So I listened to him and thus we were out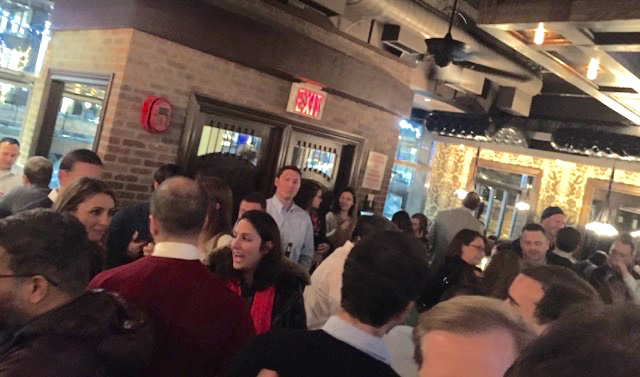 of product in a matter of a little over an hour! I guess he thought it wouldn't be a big turn out since HE wasn't there. Well Ace, you can't be right about everything all of the time.
The always fun and beautiful Mrs Susan Pinsky joined me for the night, mingling and hanging with all our pals that came out to sample Mangria cocktails. I was happy she was came out, it's tough being the only Carolla Lackey at these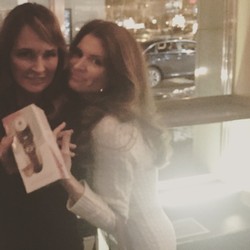 events. There were many people I saw and wanted to say hello to and give a big thanks for coming but couldn't make my way to everyone. I don't think I made it half way around the room. Lots of familiar faces, people who were nice enough to come out in August last time I was there, along with new people. Everyone was super nice, friendly and welcoming. People were enjoying the free Mangria while it lasted (Brose was a hit).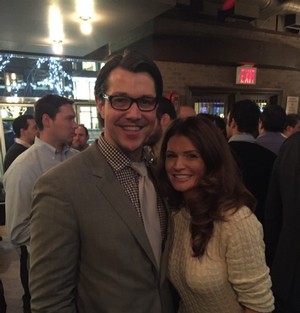 It was a fun night as always. A big thank you for our friends at Park Avenue Tavern in New York City for hosting the Mangria party. Look out NYC, I think a bar crawl is in your future. Don't worry, Adam won't have a say in how much product we bring for that trip. I'll leave that up to the Carolla Lackeys. You're in good hands NYC!
Comments
Commenting has been turned off.