June 16, 2015 | Carolla Drinks
Summer Fun with Carolla Drinks
Here at Carolla Drinks, our goal is to keep you up to date with new and exciting announcements. This summer we are excited to bring you the launch of several projects we are thrilled about. As many of you know, our Carolla Drinks Cocktail Club launched recently and happy club members are enjoying their Mangria and exclusive perks across the country. Club Members, don't forget, we want to see you enjoying your delivery so make sure to use Hashtag #MangriaClub when sharing a picture of how you enjoy Mangria on social media.
Last month the Mangria Crew was at the Hard Rock Hotel & Casino enjoying a Mangria pool party at Rehab Las Vegas. Lynette and New England Patriots star Rob Gronkowski took the stage to share a birthday toast and a shot of Mangria. The sun was shining, the people were dancing and Mangria was flowing all over as we celebrated the start of summer. Sorry you missed the fun? Well... we'll be back in July for more Vegas fun. Join us July 10 & 11 for special contests, giveaways and more. Hang by the pool with the Mangria Crew all day and enjoy live podcasts from the Ace Man both nights at The Hard Rock. You don't want to miss this! Find tickets and information at AdamCarolla.com.
Also coming to Carolla Drinks is our new Brand Ambassador program. A handful of lucky fans around the nation will be invited to help spread the good news about Carolla Drinks and keep the Pirate Ship afloat. These ambassadors are super fans with extensive brand loyalty and all around awesome people. Stay tuned for more from our Brand Ambassador program.
Other things coming this summer include special discounts, NEW cocktail releases, bar crawls and more!
Stay in touch with us and keep showing us how you enjoy your #Mangria.
Facebook www.facebook.com/Mangria
Twitter @Mangria
Instagram @Carolla_Drinks
Our sales team is working hard to bring Mangria to a store near you. Email us for inquires:
info@carolladrinks.com
#MANGRIA
Great photo sent from one of our
Carolla Drinks Club members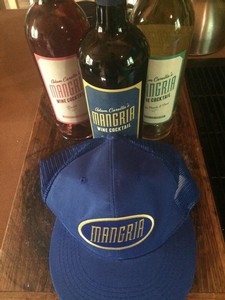 Lynette & friends having fun at our Mangria Monday
event at The Oaks Tavern in Sherman Oaks, CA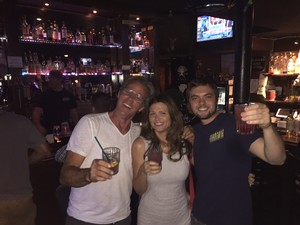 Rob Gronkowski and Lynette Carolla celebrating
Mangria at the Hard Rock Hotel & Casino pool party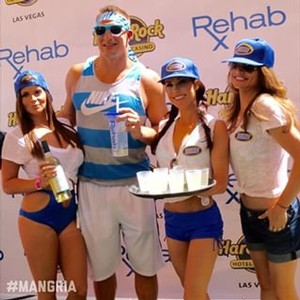 Comments
Commenting has been turned off.