July 25, 2016 | Lynette Carolla
Treasure Island VEGAS TakeOver!
So, I've gotten the debrief! Turns out, when you send a bunch of 20 something boys to Las Vegas… they have a good time. Who knew, right? Luckily, we've trained them well, and they handled the weekend's events like champions. And not chimpanzees which they can often confuse the two. However, they made me very proud!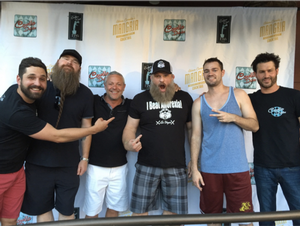 They arrived on Thursday evening and immediately lost $25 dollars on roulette…all of their WAM went up in smoke in matter of minutes. Amateurs.
After, the gents proceeded to make friends at the black jack table, the place they called home for about four hours. They made friends from freshly brexited jolly ole' England, who were lovely, but no where near as kind as the chain smoking Laotian man who said little and won a lot. Really the only thing that came out of his mouth were the thin exhales of Newports and most likely mysoginistic sayings, shouted in a foreign language at his wife, who came by the table every half hour or so for another hundred. What a life. The guys eventually slept and ate chicken tenders, thousands of them. My ten year olds have a more sophisticated pallet.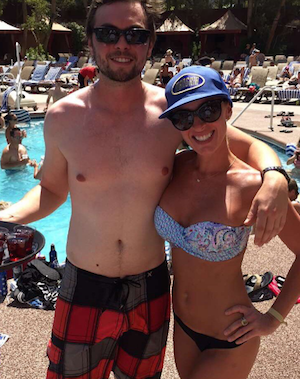 The following day, a one Raymond Oldhafer arrived, demanding margaritas be brought to him by new guy Dylan as the check-in line was quote "much too long." Everyone at the pool was happy, sipping and sampling Mangria and Endless Rant. The only hiccup… Caelen, the sample boy, unfortunately had to remove his shirt, causing many innocent patrons to be blinded and in need of immediate medical attention. Aside from that everything went great!
Highlight of the weekend was when The Real Nick Davis (aka Intern formally known as #InternNick) sat down with UFC Heavyweight Roy "Big Country" Nelson for an incredible MMA Sesh podcast. Along with Jay and his silver fox of a father-in-law, Tom Hafers, the interview was going great, then Oldhafer came on stage and from my understanding proceeded to call Big Country "Duck Dynasty". Of course he did. The boys were worried for Ray's face, but Roy loved the prodding and practiced incredible self control, hugging Ray at the end with a good amount of strength. He should have challenged Ray to an arm wrestle. Or body slam. Or choked him till he tapped out. Or an arm bar around the...I'm just throwing terms out now.
After the podcast, the guys took the fans around the grounds of Treasure Island. First stop, the legendary Señor Frogs, where revelry was shared amongst all… also chips and guac. They then went to Gilly's were I'm told a very sensual balding older woman was coaxing the lackey's onto the mechanical bull. Producer Gary hung on for the evening's record… 54 minutes. People were getting bored by the end. Then Ray challenged the bull to an arm wrestle.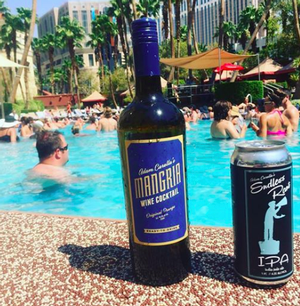 All in all it was a great weekend. I'm sorry I missed it but don't worry Vegas, we'll be back.
- Lynette
Comments
Commenting has been turned off.