December 22, 2015 | Events | Lynette Carolla
WHAT A YEAR!
A few thoughts I wanted to share before we close out the year. First off, thanks to everyone that came out to San Francisco. It was a memorable night for us. I had a great time and judging by the looks of the crew (see pics) the morning after, they had a fantabulous time too. We kicked off these crawls on a hot summer night in Hollywood this summer. People had such a great time we decided to do it again in San Diego. Again, another kick ass evening. We ended the year by hitting the open road up the coast to San Francisco and couldn't have asked for a better night to close out the year. It was a magical evening, not just in San Francisco but in all the cities. Mainly because we all were able to get out and bond with the fans.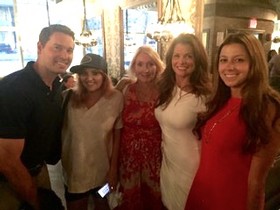 We learned a few things along the way such as name tags with their twitter handle on them are needed big time. We made such great friends during the night but the next morning we all forgot most of everyones names and we're left with pictures of "what's his or her name" on our phones.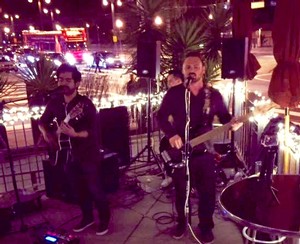 We want you to know all bar crawls, ping pong tournaments, tastings and bottle signings this year have been special to all of us at Carolla Drinks. We've met so many great people, made new friends and hung out with some of you we've met over social media. We can't wait to hit more cities and see what 2016 brings us. Who knows? Maybe 2016 will reunite #Where'sAmy with Intern Nick…#San Francisco.
2016 will bring many surprises and fun events we have planned. From Mangria merchandise, to traveling to different cities with our now famous #MangriaBarCrawls. (Notice I used the hash tag. It's a non-stop machine this social media) to a new line of signature cocktails!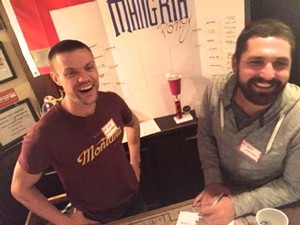 From all of us here at Carolla Drinks we wish you a safe and happy holiday season. We look forward to hitting your town in the new year! Yeah we are…!!
Cheers!
Lynette and the Carolla Drinks Crew - AKA #CarollaLackeys
Special thanks to our Jay Miller, Patrick Hickey and Jay Conway couldn't have done it without you!!
Comments
Commenting has been turned off.