July 28, 2016 | Nick Davis
Watercooler Talks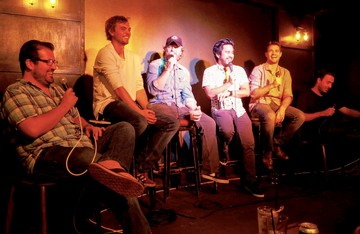 In my humble opinion, the inaugural Bobo Boys meet up was a rousing success, even though to start the night I brought some undue stress upon myself. I arrived at Butterscotch (formerly Amalfi) restaurant in Hollywood at 6:35, 25 minutes before what I thought was the start of the show. I expected to have to push my way through a capacity crowd of adoring and barking fans, but it was actually quite the opposite. It was a nearly empty restaurant with Caelan sitting at the bar by his lonesome sipping a drink. He was unphased as always, which allowed me to relax, but I once again started to get tense around 7:05 when not only were there no crowd members there, but Caelan and I were still the only two Bobo Boys on site.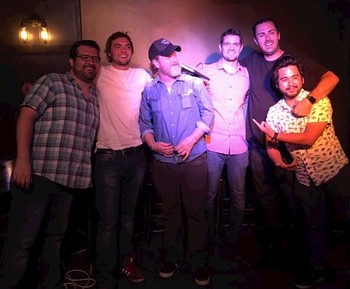 It was at that moment when I looked at Jay Miller (who really is to thank for putting the night together and did an amazing job of coordinating), and just kind of said "wtf is going on, where is everbody?" He was like, "it's cool we still have 55 minutes." In classic ACS fashion, I mixed up "doors open" with "show starts". Sure enough people started to trickle in, and we ended up with the perfect sized crowd for the intimate and newly remodeled upstairs of Butterscotch, "Buttered Up." We had a great time before the show mingling with everybody came out, and I even had a passionate debate with a Vikings fan (we ended up finding some common ground talking about German wide receiving sensation Moritz Boehringer.)

The show went smooth, everybody had some zingers, and I'd like to think we all learned something as well. I really hope that's the first of many shows for the Bobo Boys. We had a great time mingling with everyone who came out. It only gets better.

P.S. Don't forget to get to vote for my boys at Johnson Landscaping in the annual "Explore La Crosse, WI Best Of" List for the extremely specific category of "Best Lawncare, Gardening or Landscaping Business". It's category #159. Let's flood that voting box! www.explorelacrosse.com/bestof

-The Lackey Formerly Known as Intern Nick
Comments
Commenting has been turned off.