BLOG

We love our fans........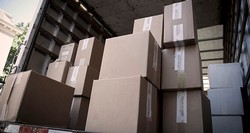 ....and have recently updated our fulfillment company to ship to the maximum number of states throughout the nation. Check out the list of ship-to states below and get your Mangria ordered at: http://www.carolladrinks.com/wine-cocktail. Also, if you live in a state where we cannot ship due to compliance laws, pick up Mangria at a retail outlet nearby. Check out our list of over 874 retail outlets throughout the U.S. at: http://www.carolladrinks.com/Find-Mangria.
COMING SOON – watch for news about the launch of "Carolla Drinks Cocktail Club". Space is limited and by invitation. Get on the WAIT LIST here: http://eepurl.com/bksm3D. Stay up to date on all things Carolla Drinks by following us on FACEBOOK, TWITTER AND INSTAGRAM. Cheers!
AK – Alaska
AZ - Arizona
CA – California
CO- Colorado
CT- Connecticut
FL – Florida
HI – Hawaii (Hilo, Kauai & Maui)
ID – Idaho
IL - Illinois
IA – Iowa
KS – Kansas
LA- Louisiana
MA – Massachusetts
MI - Michigan
MN - Minnesota
MO- Missouri
MT- Montana
NE – Nebraska
NV – Nevada
NH – New Hampshire
NM – New Mexico
NY – New York
NC – North Carolina
ND – North Dakota
OH – Ohio
OR – Oregon
SC – South Carolina
TN – Tennessee
WA – Washington
WI – Wisconsin
WY – Wyoming
DC – Washington, DC