BLOG

We launched the Carolla Cocktails Club the first week of June.
As a thank you to our loyal customers, we are providing discounts on
all orders, $10 flat fee shipping every order, special perks and surprises in club shipments, first access to new releases and invitations to special events.
There are three club options: 3-pack, 6-pack and 12-pack delivered three times a year in March, June and September. Limited space is available in each club. Deadline to sign up for the September club shipment is August 20th so get on it! SIGN UP HERE
Also, watch for our Brand Ambassador Group launching the end of June.
Mahalo!
Carolla Drinks Team

We love our fans........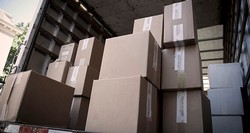 ....and have recently updated our fulfillment company to ship to the maximum number of states throughout the nation. Check out the list of ship-to states below and get your Mangria ordered at: http://www.carolladrinks.com/wine-cocktail. Also, if you live in a state where we cannot ship due to compliance laws, pick up Mangria at a retail outlet nearby. Check out our list of over 874 retail outlets throughout the U.S. at: http://www.carolladrinks.com/Find-Mangria.
COMING SOON – watch for news about the launch of "Carolla Drinks Cocktail Club". Space is limited and by invitation. Get on the WAIT LIST here: http://eepurl.com/bksm3D. Stay up to date on all things Carolla Drinks by following us on FACEBOOK, TWITTER AND INSTAGRAM. Cheers!
AK – Alaska
AZ - Arizona
CA – California
CO- Colorado
CT- Connecticut
FL – Florida
HI – Hawaii (Hilo, Kauai & Maui)
ID – Idaho
IL - Illinois
IA – Iowa
KS – Kansas
LA- Louisiana
MA – Massachusetts
MI - Michigan
MN - Minnesota
MO- Missouri
MT- Montana
NE – Nebraska
NV – Nevada
NH – New Hampshire
NM – New Mexico
NY – New York
NC – North Carolina
ND – North Dakota
OH – Ohio
OR – Oregon
SC – South Carolina
TN – Tennessee
WA – Washington
WI – Wisconsin
WY – Wyoming
DC – Washington, DC

Join us at the first ever Mangria bar crawl on Hollywood Blvd.
Here's what you need to know:
It's all going down April 24th 2015.
Starts @ 7:30pm at Tin Horn Flats
Bars include Rock N' Reilly's, Cabo Cantina, Tin Horn Flats and Outpost
$10 Ticket Price with a free Mangria drink to start the night off
Also, our resident badass Chris Laxamana will be performing at Tin Horn Flats
Do not miss out on this epic night! (No seriously, DON'T)
Visit HollywoodBarCrawlFun.com for tickets and details and don't forget to use #Mangria and #MangriaBarCrawl

As we work hard to bring Mangria to an area near you, we are happy to announce that we are now licensed to ship to seven more states through CarollaDrinks.com
CO- Colorado
CT- Connecticut
LA- Louisiana
MO- Missouri
MT- Montana
ND- North Dakota
NE- Nebraska
CarollaDrinks.com can now ship to all of the following states:
Arizona, California, Colorado, Connecticut, District of Columbia, Florida, Idaho, Illinois, Iowa, Louisiana, Michigan, Minnesota, Missouri, Montana, Nebraska, Nevada, New Hampshire, New Mexico, New York, North Carolina, North Dakota, Ohio, Oregon, Washington, Wisconsin, Wyoming.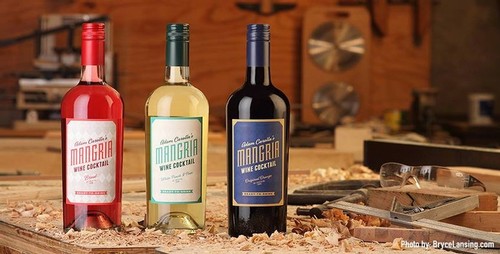 Don't forget to LIKE us on FACEBOOK and check out our TWITTER and INSTAGRAM!

We are looking for a hard-working and motivated individual to join the Carolla Drinks team in the New York area.
The Job- The New York City Field Sales Representative will be responsible for the day-to-day execution of the market sales plan in both on-premise and off-premise accounts. Responsibilities will include account calls, placement of POS, account relationship management, event coordination (including tastings and samplings), and data capture. They will need the ability to develop and maintain relationships that will grow our business in the region to reach specified sales goals.
The Person
Spirits industry experience
Knowledge of territory a must
Distributor performance management experience
Territory management experience
Knowledge of local events
Proven track record in relationship building
Ability to execute Seasonal Programming set by our National Sales Manager
Good relationships with territory retailers
Ability to manage a key account list and nurture strong relationships with those accounts
Responsible for maintaining and building key customer relationships with the ultimate goal of increasing points of distribution, improved shelf positioning, increased facings, promotional displays, menu placements, drink features, signature cocktails, staff trainings, and, ultimately, volume per outlet
Must ensure best product placement and presence (eye level placement, high traffic, multiple points of distribution, high visibility displays and prioritizing based on account size)
Ability to create strong working relationships with our distributor's sales team
Monitor our targeted shelf pricing and ensure accounts are well merchandised
Solid understanding of pricing (margins/mark-up)
Must live in New York City (or within 20 minute train ride).
Must be comfortable with travel
Must be comfortable working nights and weekends
Bachelor's Degree preferred
Proficiency with the entire Microsoft Office Suite
Physical capabilities necessary to complete duties of the job including lifting and moving full cases of product (35 lbs)
Must have valid driver's license
The Brand- Carolla Drinks, a company wholly owned by comedian and podcast king Adam Carolla, launched Mangria in Oct 2012. Mangria is a ready-to-drink cocktail that is 20.9% ABV, and is made from premium Paso Robles wine grapes blended with organic fruit concentrates and brandy. It is the fastest growing RTD in the wine and spirits industry.
Location: Primary Market – New York City and Long Island
If you are interested in the opportunity to join a small team of unique sales reps, please send your résumé to mark@adamcarolla.com!
Good Luck!

Hey kiddies-
We've got some big news for you! In case you haven't heard, the Hard Rock Hotel & Casino in Las Vegas is now pouring Mangria! You can also find Mangria at a variety of other liquor pantries around the Vegas area. To find out more click on Find Mangria.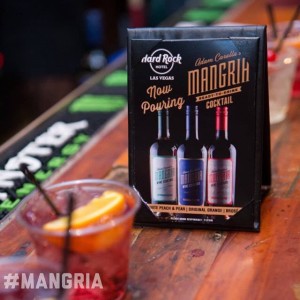 If you were at the Hard Rock Live show, we want to see you! Use #HRmangria and show us how you got down! Don't forget… guzzle responsibly and use #Mangria! Get it on!
To see a full gallery from the live show in Vegas, click here
Don't forget to follow us on Twitter and Like us on Facebook for updates!

We're happy to introduce our new, improved formula that's sure to provide a much smoother, richer taste. It's Mangria like you've never had it before. Pour 3 ounces over ice and enjoy!
Mangria also features a new bottle with a screw cap to keep your Mangria fresh and chilled for its next appearance at your party, BBQ or big game.
Mangria is now available for purchase online with shipping to 38 states! To celebrate our new website launch, we're offering the ALL AMERICAN RED, WHITE & BROSE´ 3-Pack! You get one bottle of each Mangria flavor for only $49.99. We'll even cover the shipping costs!
Be sure to follow us on Twitter and Like us on facebook for updates.

Thanks to all who came and made this bottle signing a huge success. Check out the photos and make sure to share with your family and friends.
Special thanks to Elyon Media for the pictures!
To view the full gallery on Facebook, Click Here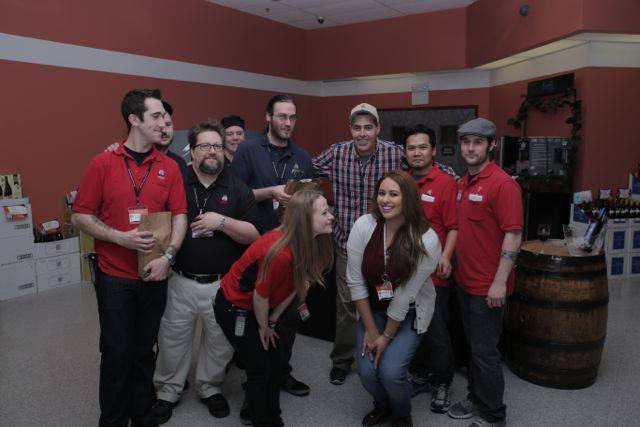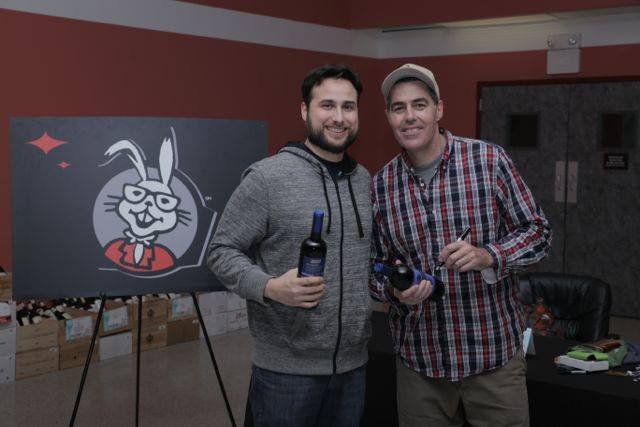 Mangria + Bar Rescue = A DAMN GOOD EPISODE!
Did you catch Mangria on Bar Rescue with Jon Taffer? Take a look at some of the pictures from the show and a clip with Adam Carolla's special Mangria cocktail recipe.
Watch the clip here.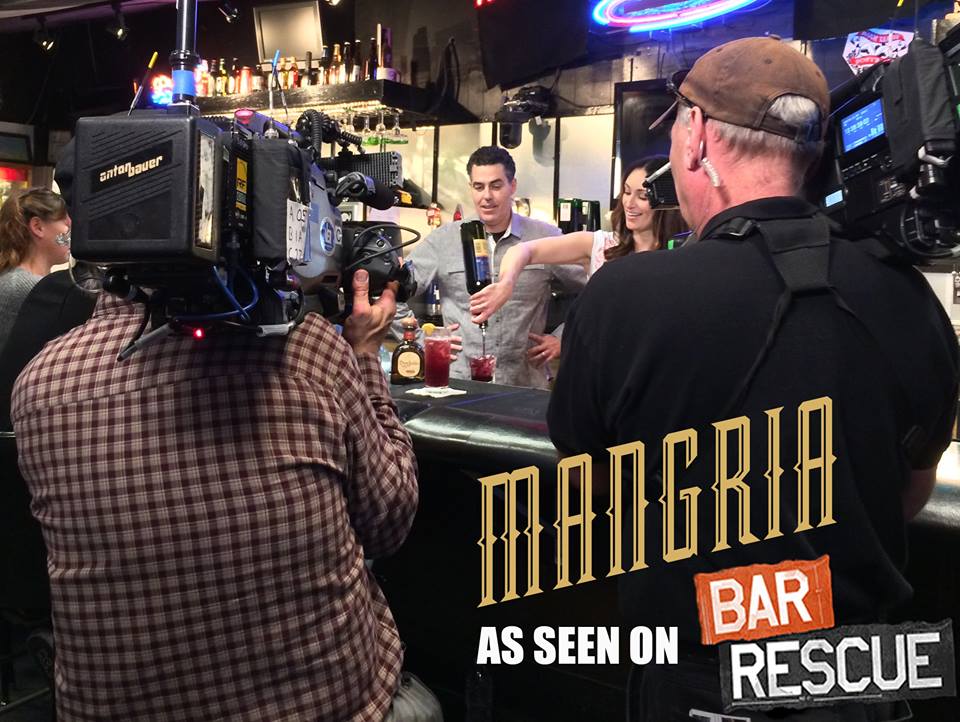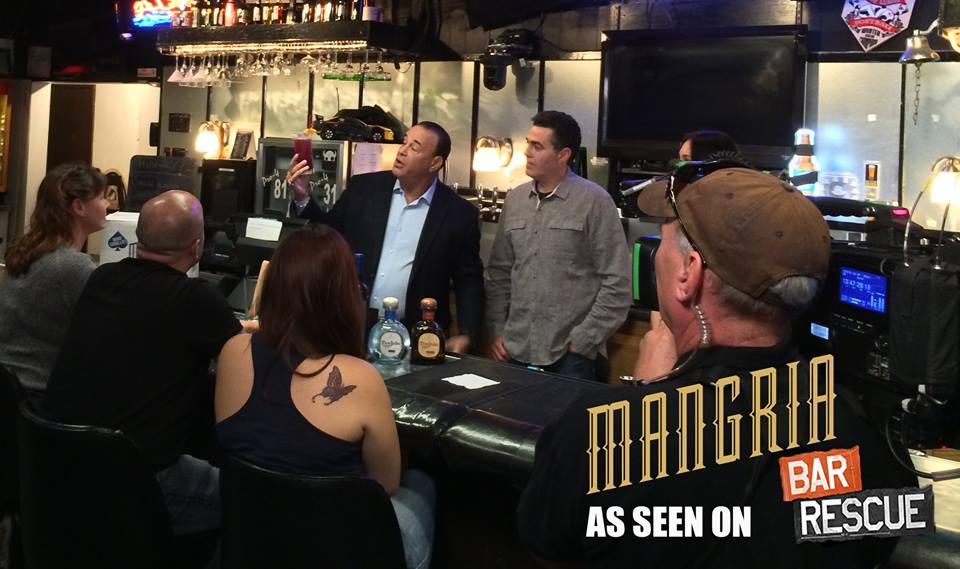 Thanks to everyone who came out to Spec's of Brodie Lane meet and greet. It was a great turnout and a great crowd. Take a look at the pictures taken at the event and share them with your friends and family.
To view the full gallery on Facebook, Click Here!