HEADS UP! An adult must sign for all deliveries of alcohol. If you can use a work address for your shipment, we can ensure that your order will arrive safely and in a timely manner. UPS will make three attempts to deliver so if you aren't able to sign for the first delivery, be sure to follow up to the note on your door and set time to meet them for the second attempt. Please allow up to two days for wine packing and fulfillment (three days if order is placed on a weekend) The standard turnaround times for wine shipments are:
West Coast: 2-3 days (+ 2 days packing/fulfillment)
Midwest: 3-4 days (+ 2 days packing/fulfillment)
East Coast: 4-6 days (+ 2 days packing/fulfillment)
PA residents: Due to compliance laws in the US, Mangria orders need to be placed directly by clicking on this link: http://mangriainpa.com. NOTE: there is a six bottle minimum for PA residents.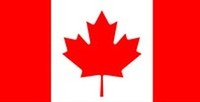 MANGRIA NOW AVAILABLE IN CANADA!
Mangria is now on sale in Ontario, Canada! Your order needs to be placed by email or phone at: sales@majesticwine.ca or call (905) 851-2618.